Redback Boots - The Best Everyday Work Boots for Men
When you are on the lookout for a pair of quality boots, it can be hard to know where to begin your search. 
Work boots in particular need to be comfortable, durable, sturdy, secure, and satisfying to wear for hours on end. Who wants boots that leave you with blisters, scars, swelling, or cuts? Nobody! So, what can you do? Well, you could check out these Redback UBOK boots.
They are made from high quality bobcat leather, leaving you with books that stay in good condition and avoid scuffing, scraping, or general loss of quality as time goes on. These boots, then, solve the problem of trying to find comfortable work boots that keep your feet dry, comfortable, and capable of handling the pace of your work day.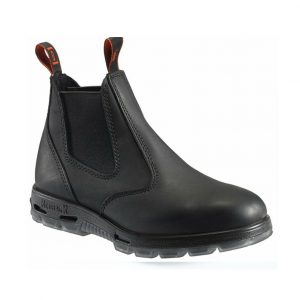 These boots stay in good condition for years to come if cared for.

They look great and can easily be worn to work without losing stylishness.

Firm production standards will keep these on your feet and looking good long-term.
Durable, well-fitting boots that can often provide ample space for working within.
A little on the expensive side, especially compared to some alternatives.
Genuine leather, so do need some TLC from time to time. 
Can Redback Boots make work better?
Given the supportive air cushioned midsole and hard-wearing TPU outsole, the Redback boots fits your feet well, are super comfortable to wear even for a full day of work and are made to last.
If you are working in a places like workshop or a farm were tearing through work boots does happen, continuously spending money on replacement boots, can become costly and a real pain in the neck. Thanks to the added durability of these boots and the thicker, tougher leather used, the boots stay in a great condition for a few good years. So that save you some of the worrying about replacements and expenses. 
The Derby-cut also makes them a popular choice for those who like to look good when they work. Often we feel like we need to choose between strength or style. With these Redback boots, you aren't put in such a conundrum. So, if your problem is finding stylish working boots that keep you safe, these are a good place to start.
One thing to immediately note about these kind of boots, though, is the comfort that they provide when worn. They are available in USA sizing, though, so keep that in mind if you are using non-US sizing to make the conversion between the sizing that you and the US sizing. You can use this calculator for that purpose. Other than that the boots fits like magic to your actual feet size.
Also, one good thing about these boots is that they come with a nifty free pair of working socks. Wearing socks of a similar standard as the boots you wear will add an extra layer of comfort to your feet as you work. It will also help to keep the boots from getting worn out on the inside, as socks of this thickness keep them in good condition. We've used these socks with our boots and they are really warm and comfort (might be less suitable for very hot weather). 
Generally, caring for the boots is quite simple. Give them the odd wash down or a good wipe with a wet towel and polish them with a suitable boot polish paste. Make sure to avoid needless scraping and try to keep them from harmful chemicals. If you do that, you'll be left with a fantastic pair of working boots that stay in top condition for at least 5 years to come!
Overall? 
We'd are happy to recommend these amazing Redback UBOK boots. They feel good, they look good, and they are made to last. Whether you it's for the work in a factory, warehouse, building site or outside in a farm, these boots make an excellent investment.